Architectural Shingles
The roofing shingles in IKO's Architectural Collection provide superior weather protection and boost curb appeal for homes throughout the United States and Canada as well as many export markets. Available in a full range of colors and in Cool Colors for select markets, IKO Cambridge shingles remain among our most popular.
Cambridge
IKO Cambridge architectural shingles use straight, not angled, cuts. Their dimensional profile, deep shadow bands and staggered dragons teeth create the appearance of natural wood shakes for a high-end designer look at an affordable cost. IKO Cambridge shingles enhance any homes style, from traditional to modern, rustic to urban. They're engineered to withstand the elements for years, making them one of the most durable shingles you can buy.
Cambridge Cool Colors
Beauty and Solar Reflectance. Elevated
Carbon Footprint Potentially Reduced.
The IKO Cool Colors Collection is available in select markets. It offers three different lines of architectural laminated shingles, designed to help improve a homes energy efficiency and potentially help reduce its cooling costs.
IKO is pleased to offer this collection of cool roofing shingles, which are engineered to meet or even exceed California's stringent environmental standards.
See your favorite shingle color on a photo of your own home with IKO's FREE interactive app.
Upload a photo of your home to find the shingle color blend that makes it look its best.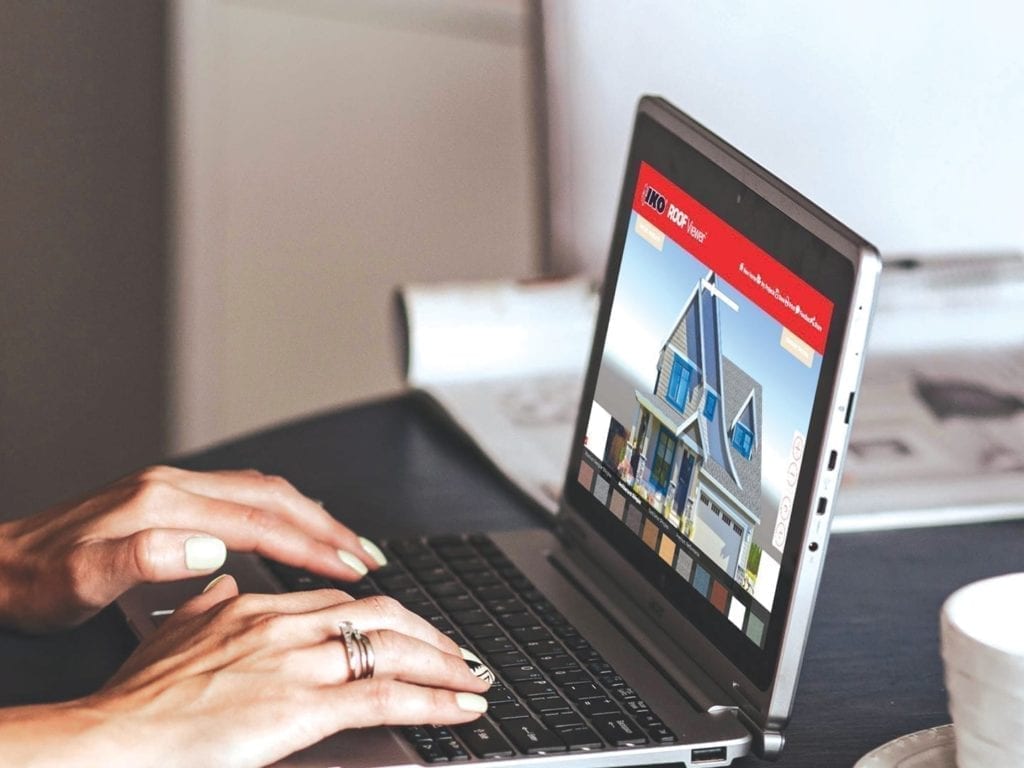 IKO Architectural Home Gallery
Browse this gallery to see how IKO's Architectural Collection of shingles could help boost your homes curb appeal. These quality shingles have an extra-large exposure that enhances their visual appeal and speeds up installation, making them one of our most popular choices among homeowners like you. Choose from IKO Cambridge or, in specific markets only, IKO Cambridge Cool Colors.