IKO Crowne Slate Shingles Impart Stately Charm to the Most Exclusive Properties
Estate homes and properties of true distinction can be further enhanced with IKO Crowne Slate designer asphalt roofing shingles.
Not only do they emulate the luxurious, sought-after look of natural slate tiles, they also help protect against the elements: wind, water, ice, snow and extreme temperatures.
For centuries, genuine slate has been among the preferred roofing products for its durability and classic beauty. These days, however, you need to factor in the installation and maintenance costs associated with real stone. It can also be challenging to find, and expensive to hire, a contractor qualified to install a natural slate roof.
Why not enjoy the luxurious look and weather protection without that hassle and expense? You can, with IKO Crowne Slate roofing shingles.
IKO Crowne Slate Color Options
Your home will blend beautifully into its natural surroundings when you choose either the Regal Stone or Royal Granite color blend.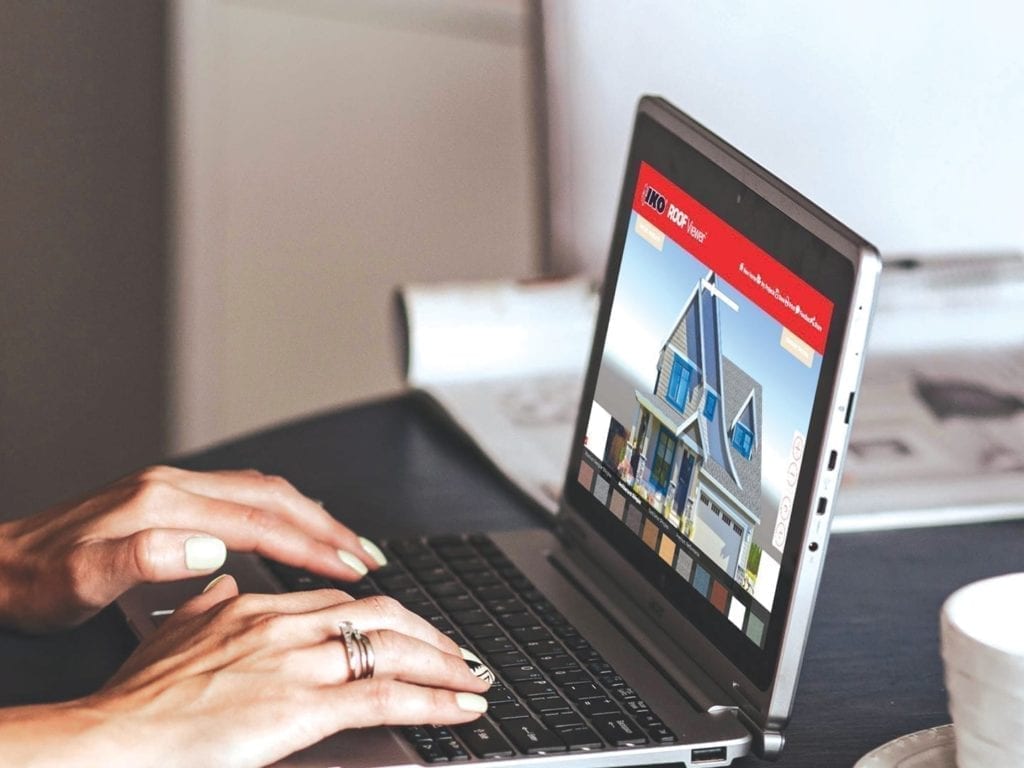 See your favorite shingle color on a photo of your own home with IKO's FREE interactive app.
Upload a photo of your home to find the shingle color blend that makes it look its best.

Our IKO PRO4 Roofing Components are specifically designed to work best with IKO shingles.
Recommended:
1. Eave Protection
2. Underlayment
3. Starter Strip
4. Ridge Cap Shingles